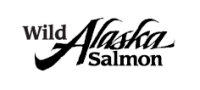 Tasty, fresh Alaska Salmon can be purchased online and delivered to you. Enjoy the richest tasting Salmon you can get anywhere. Alaskan Salmon is an ecologically sound fish that is harvested in a sustainable manner to protect the marine environment and the Marine Stewardship Council certifies that Alaska Salmon fisheries are managed properly to achieve these goals. The Constitution of Alaska specifically requires that fisheries are managed using the Sustainable Yield Principle, so you can be assured that succulent Alaskan Salmon is good for you and the environment.
Sale Price: $14.99

Features
4 - 14.75 oz. cans
Wild Alaska Pink Salmon
Packed from fresh salmon
Natural source of Omega 3
10% of the recommended daily intake of calcium
Description
Honey Boy uses only wild and natural salmon from the pristine waters of Alaska. This practice assures a sustainable resource as well as maximum health benefits from the Omega 3 oils. Supportive but not conclusive research shows that consumption of EPA & DHA Omega 3 fatty acids may reduce the risk of coronary heart disease. One serving of salmon provides 301 mg of EPA and 487 mg of DHA Omega 3 fatty acids.
Sale Price: $16.50

Features
Skinless/boneless; Certified Kosher; Durable gold pouch; Product of Alaska/USA; Certified sustainable by Marine Stewardship Council (MSC)
730mg total Omega-3s per serving
Keep pouched fish in a cool place; Stays moist and fresh without refrigeration
Consume by the recommended date - (Retort-pouched fish can be stored for five years if kept cool)
Description
Specially selected wild Alaskan Sockeye Salmon, fully cooked and ready to eat. It's a delicious, healthy choice for salads, full meals and snacks. Sustainably harvested. A rich source of omega-3 fatty acids. Take some of our premium grade skinless/boneless wild Alaskan Sockeye Salmon wherever you go! Each foil pouch contains one fully cooked 6 oz portion and a pinch of natural sea salt.
Sale Price: $18.11

Features
Pink Salmon Roe (Alaskan) caviar is commonly used in high end restaurants because of the richest taste and distinctly bigger, gorgeous, succulent roe grain.
This delicacy is rich in Omega-3 polyunsaturated fats.
The product is gluten free with zero grams of trans fat.
Overnight Delivery with Ice Packs to preserve freshness. Note: the product is perishable and should be stored in refrigerator, 29-32F
We offer a unique and unsurpassed selection of the finest, first quality malossol caviar available, directly sourced and hand selected from each harvest. The greatest value and quality at a low price!
Description
Pink Salmon Roe (Alaskan) is the smallest and most abundant species of the Pacific salmons. Meat obtained from Pink salmon is very lean; however its caviar has a sufficient amount of fat. Roe obtained from Pink salmon is characterized by medium bright-orange eggs with a distinct salmon flavor and lingering finish. Pearls of Pink salmon are reminiscent of Keta, but a little smaller. This roe can be suggested as a less expensive substitute for Keta. When they are presented separately, it is difficult to ascertain a difference. Pink salmon roe has the same bright orange color with flashes of pink and red. Pink salmon is used in Japanese cuisine as ikura and as a garnish to fish and seafood dishes. Apart from Keta, it has a slightly stronger flavor. It is excellent with a dollop of crème fraiche on blini or fresh baguette. Pink salmon roe also makes a great addition to an omelet for breakfast and boiled potatoes with sour cream for lunch. - Flavor: Clean fresh water flavor and is the lowest in salt available anywhere. - Manufacturer: Marky's - Brand: Marky's Caviar - Origin: Alaska, Canada - Size: Giant individual beads - Color: Vivid orange color, flashes of read - Flavor: Clean fresh water flavor and is the lowest in salt available anywhere. - Shipping: Product is perishable and will be shipped via Overnight delivery - Preparation: Fresh Frozen, Cured with Salt - Packaging: Jar / Tin - Storage Type: Only Refrigerated, the product is perishable - Appearance: Crisp bursting pearls - Incredible on crusty French bread with crème fraiche - Drinks: Ice cold vodka or dry white wine
Sale Price: $18.84

Features
Seafood with fresh-from-the-sea flavor
Sustainably caught in the cold, clear Alaskan waters
Skinless and boneless salmon is hand-filleted and cooked once in the can to retain the natural juices, rich in Omega 3 oils
Perfect choice for sandwiches, a flavorful salmon spread and more!
Description
Our Wild Pacific Sockeye and Wild Alaska Pink Salmon are caught in icy waters by local fishing families. The skinless, boneless fillets are hand-packed and cooked just once to retain all of their nutrients and natural juices. This Omega 3-rich fish is delicious straight from the can or tossed into a salad for a quick, easy meal - See more at: http://www.wildplanetfoods.com/our-products/salmon/#sthash.RFrAsrKG.dpufWild Planet offers a full line of top quality seafood with fresh-from-the-sea flavor. In order to adhere to the highest standards of sustainability possible, each product in our line is carefully researched according to the reports generated by leading environmental organizations.From our great tasting Tuna, Salmon and Sardines to our brand new White Anchovies, we're sure you'll agree that nothing compares to the flavor, nutrition and value offered by Wild Planet!Alexander MacDonald - April 10, 2015: ....so I could see who made the most delicious salmon I ever ate out a of can! Thank God I found it! Would give it 10 stars of they allowed it.
Nutritional values for Alaska Salmon
Fresh / Frozen Salmon
Serving size - 3 oz. (85 g) cooked, edible portion
| | | | | | | |
| --- | --- | --- | --- | --- | --- | --- |
| | Calories | Protein (g) | Fat (g) | Saturated Fat (g) | Sodium (mg) | Cholesterol (mg)* |
| KING (Chinook) | 196-200 | 21-22 | 11-11.5 | 3 | 50-55 | 70-75 |
| SOCKEYE (Red) | 180-190 | 23-24 | 9-9.5 | 1.5 | 50-55 | 60-70 |
| COHO (Silver) | 157-165 | 23-24 | 6-7 | 1-2 | 45-55 | 40-49 |
| CHUM (Keta) | 130-135 | 22-23 | 4 | 1 | 50-55 | 80-85 |
| PINK | 130-131 | 22 | 4 | .5-1 | 57-75 | 55-81 |
Canned Salmon
Serving Size - 1/4 cup serving size (63 g approximately)
| | | | | | | |
| --- | --- | --- | --- | --- | --- | --- |
| | Calories | Protein (g) | Fat (g) | Saturated Fat (g) | Sodium (mg) | Cholesterol (mg)* |
| SOCKEYE (Red) | 90-110 | 13 | 4-7 | 1.2-1.5 | 228-270 | 27-40 |
| PINK | 86-90 | 12-13 | 4-5 | 1 | 270-346 | 35-40 |
*The National Cholesterol Education Program of the National Heart, Lung, and Blood Institute (NHLBI) recommends a diet that includes no more than 300 mg of cholesterol per day.
Data courtesy of the Alaska Seafood Marketing Institute