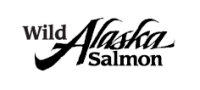 Wild Alaska Salmon can now be purchased online and shipped directly to your home. The finest Wild Salmon, fresh caught in Alaskan waters is the highest quality and best tasting Wild Salmon around. The Alaskan Constitution requires that Alaskan fisheries are managed in accordance with the Sustainable Yield Principle, so eat all the Alaska Wild Salmon you want.
Sale Price: $26.99

Features
MERCURY TESTED - We hand pick premium wild salmon, then test each and every one to a mercury limit that is thirty times (30x) lower than the FDA action limit. Safe Catch Pink Salmon meets Consumer Reports' "Low Mercury" criteria set for pregnant women and children, and is the official salmon of the American Pregnancy Association.
ARTISAN COOK PROCESS - Most canned salmon loses flavor and the majority of Omega 3s due to precooking and machine processing. We hand pack premium raw wild salmon steaks to retain all the vital Omega 3 oils and nutrients and then slow cook them to perfection.
NOTHING ADDED, NOTHING DRAINED - We don't add oil, water, fillers, preservatives, or GMO-Soy broth to our tuna. It's just pure wild salmon. Just empty the can into a bowl and mix together so the salmon reabsorbs any natural fish oils. Please do not drain.
SUSTAINABLY CAUGHT - Our Pink Salmon is sustainably wild caught without using FADs or long lines. We are a proud partner of the Monterey Bay Aquarium Seafood Watch program and Vancouver Aquarium Ocean Wise Seafood program.
Description
The lowest mercury limit of any salmon brand. It's a great choice for athletes, kids & pregnant women!

Sale Price: $25.24
You save: $4.95 (16%)


Features
Seafood with fresh-from-the-sea flavor
Nothing compares to the flavor, nutrition and value offered by Wild Planet!
Sustainably caught in the cold, clear Alaskan waters
Skinless and boneless salmon is hand-filleted and cooked once in the can to retain the natural juices, rich in Omega 3 oils
Perfect choice for sandwiches, a flavorful salmon spread and more!
Description
Our Wild Sockeye Salmon and Wild Pink Salmon are caught in icy Alaskan waters by local fishing families. The skinless, boneless fillets are hand-packed and cooked just once to retain all of their nutrients and natural juices. This Omega 3-rich fish is delicious straight from the can or tossed into a salad for a quick, easy meal.

Sale Price: $47.25
You save: $0.03 (%)


Features
DELICIOUS AND NUTRITIOUS - Wild Planet Wild Pink Salmon offers high quality nutrition and a fresh-from-the-sea flavor. Canned fresh and always skinless and boneless.
WILD ALASKAN SALMON - Sustainably caught in the icy waters of Alaska by local fishing families who rely on "free school" purse seine methods to preserve the natural habitats and fish populations.
NUTRITIONAL POWERHOUSE - With 340mg of EPA and DHA Omega 3 per 2oz serving, our pink salmon supports a healthy lifestyle while providing the flavor you crave.
SKINLESS, BONELESS & NO FILLERS - No need to drain the can. The all-natural flavorful juices only add to the exquisite flavor of the fresh Alaskan salmon.
NON-GMO SALMON - Count on our Alaska Pink Salmon to always be gluten free, non-GMO and OU Kosher Pareve, so you can be sure you're eating quality fish without extra fillers.
Description
Enjoy Wild Planet Wild Pink Salmon in your favorite recipe for a nutritional boost that is both flavorful and sustainable. Our canned salmon offers 340mg of EPA and DHA Omega 3 per 2oz serving to support your whole-body health. We hand filet and can this skinless and boneless Alaskan salmon from the fresh state - never frozen - to preserve the fresh-from-the-sea flavor that you want. Each can maintains its natural juices and top nutrition and is always gluten free, non-GMO and OU Kosher Pareve.-No fillers and no need to drain the can!-Canned fresh upon catch and never frozen-100% sustainably caught in Alaskan waters-Excellent source of protein and Omega 3: 340mg EPA and DHA Omega 3 per 2oz serving-Paleo-friendly, keto-friendly-Gluten-free-Non-GMO verified-OU Kosher PareveLocal fishermen in Alaska rely on "free school" purse seines to harvest wild salmon. This method maintains the natural population of salmon in the area's icy waters. It also helps to maintain the pristine Alaskan habitat for these fish and other wildlife to thrive in. Wild Planet Foods is dedicated to maintaining the ocean's natural ecosystem while sharing delicious, healthy and sustainable wild seafood.

Sale Price: $5.07
You save: $3.13 (38%)


Features
Heat in boiling water for 4 minutes or microwave for 2 minutes and serve
Free-range, wild Salmon in a creamy chowder with sweet onions, fennel, thyme and garlic
Contains naturally occurring Omega-3s, 12 grams of protein, 300 calories
Gluten-free, BPA free
Does not need to be refrigerated or frozen
Description
In 2012, Fishpeople's founders set out to change our relationship with the sea by making delicious seafood meals that are sustainably and locally sourced, while being conveniently packaged so you can eat them anywhere… anytime. All our fresh seafood is landed in Pacific Northwest ports and blended in a poaching pouch with our farm fresh ingredients, sealed, and heated in a pressure cooker. This cooking method gives our entrees, bisques and chowders a "pan fresh flavor" for up to 18 months right on your pantry shelf, with no refrigeration required. Enjoy them when you need a quick dinner, convenient lunch at the office (no smell!), or a portable camping or boating meal. Our restaurant-quality recipes were created by the Fishpeople Flavor Council, made up of the Northwest's most talented chefs, using ingredients you'd find in your own kitchen. Inspired by the bounty around us, we use 100% natural ingredients and our web-based tracking system allows you to meet everyone who prepared your meal. Meet the fishermen who captained the boat, the dairyman and their cows, and the vineyard owner who grew the grapes. Just head to our website and enter the code on the back of the pouch to see their stories. At Fishpeople, our goal is to provide you with a delicious and convenient way to enjoy protein- and Omega 3-rich seafood. Try them all and find your favorite!
Nutritional Values for Alaska Salmon
Fresh / Frozen Salmon
Serving size - 3 oz. (85 g) cooked, edible portion
| | | | | | | |
| --- | --- | --- | --- | --- | --- | --- |
| | Calories | Protein (g) | Fat (g) | Saturated Fat (g) | Sodium (mg) | Cholesterol (mg)* |
| SOCKEYE (Red) | 180-190 | 23-24 | 9-9.5 | 1.5 | 50-55 | 60-70 |
| COHO (Silver) | 157-165 | 23-24 | 6-7 | 1-2 | 45-55 | 40-49 |
| PINK | 130-131 | 22 | 4 | .5-1 | 57-75 | 55-81 |
----------------------------------------------------------------------------------------------
Canned Salmon
Serving Size - 1/4 cup serving size (63 g approximately)
| | | | | | | |
| --- | --- | --- | --- | --- | --- | --- |
| | Calories | Protein (g) | Fat (g) | Saturated Fat (g) | Sodium (mg) | Cholesterol (mg)* |
| SOCKEYE (Red) | 90-110 | 13 | 4-7 | 1.2-1.5 | 228-270 | 27-40 |
| PINK | 86-90 | 12-13 | 4-5 | 1 | 270-346 | 35-40 |
*The National Cholesterol Education Program of the National Heart, Lung, and Blood Institute (NHLBI) recommends a diet that includes no more than 300 mg of cholesterol per day.
Data courtesy of the Alaska Seafood Marketing Institute