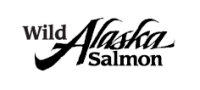 Wild Alaska Salmon can now be purchased online and shipped directly to your home. The finest Wild Salmon, fresh caught in Alaskan waters is the highest quality and best tasting Wild Salmon around. The Alaskan Constitution requires that Alaskan fisheries are managed in accordance with the Sustainable Yield Principle, so eat all the Alaska Wild Salmon you want.
Sale Price: $40.00

Features
Comes in pack of 4, 6 oz. portions
Description
Dense, full-flavored and nutrient-rich with a beautiful red-orange color, our Alaskan Sockeye Salmon is wild-caught in the Pacific. Simply defrost, marinate or season fillets with olive oil, salt and pepper then bake, poach or grill. With its signature, buttery texture and flavor, this is the salmon lovers, salmon! 6 oz. portion & serving size Guaranteed fresh, right from the water!
Sale Price: $129.99

Features
5LB WILD SOCKEYE SALMON PORTIONS
Description
Packaging: Our orders are carefully packed using dry ice inside insulated inserts in a corrugated shipping box. Your fish will remain frozen for you to put right in the freezer until you're ready to eat! Thawing: It's best to thaw seafood overnight in the refrigerator. Place the package on a plate or shallow pan to catch any liquid and allow 8-10 hours (for full fillets). Never allow seafood to thaw at room temperature or place in water to thaw. Flavor and texture are both lost this way. About Our Product: Our sockeye salmon is wild caught and has a flavor that is unrivaled because our process is simple. We catch and process only our fish. All of our fish is processed and flash frozen within hours of harvest. This keeps the fish fresh and helps maintain the nutrients and flavor that so many of our customers are searching for. Each individually seal portion is aproximately 6 ounces and can contain between 1,500-2,000mg of Omega-3's and close to 1,110 IU of Vitamin D3. 10 lbs. of sockeye can vary form 16 to 20 individual steak packets. Wild Alaskan Sockeye Salmon are a sustainably managed species by the state of Alaska, and many health organizations, included but not limited to, the EPA and FDA, view Sockeye Salmon as one of the cleanest of all ocean fish. As a small family fisherman owned operation we believe in one thing: providing you with a product that we are equally as excited to eat. The quality and taste are unsurpassed and the level of freshness can only get better if you join us on the boat! Portion fillets range in size from 6-12 oz. each depending on the size of the fish they are hand cut from. Each piece serves 1-2 people. The 5 lb. box contains 10-15 pieces. Our portioned fillets make for an easy dinner option any day of the week.

Sale Price: $7.99
You save: $1.31 (14%)


Features
Great source of protein
Great fast lunch
Description
Premium skinless, boneless, and 100% Wild Caught Pink Salmon packed in water for a clean taste ready for your next recipe.   Packed in our no-drain, flavor fresh pouch, it's easy to take this natural source of Omega-3's anywhere and eat anytime.  Enjoy on a salad, in a sandwich, on crackers, or right from the pouch.
Sale Price: $59.95

Features
FEDEX OVERNIGHT
NEVER FROZEN
Vacuum Sealed for Freshness
1 POUND PORTIONS
Description
There's a reason it's called "King" Salmon. Simply put King Salmon is the Finest Salmon in the world. Don't be fooled into buying "Chum" or "Silver" Salmon, although Silvers are pretty and bright red in appearance, they often lack the oil content and Omega 3's that give King Salmon the rich taste that sets it apart from the rest. King Salmon can range in color from bright Orange to slightly pale, but rest assured, if it's "King" it's King! Don't be lured into supermarket Farmed Atlantic Salmon either, although it's cheap, remember "You Get What You Pay For!!" **Find SEAFOOD RECIPES at Giovannis Fish Market** Product of British Columbia
Nutritional Values for Alaska Salmon
Fresh / Frozen Salmon
Serving size - 3 oz. (85 g) cooked, edible portion
| | | | | | | |
| --- | --- | --- | --- | --- | --- | --- |
| | Calories | Protein (g) | Fat (g) | Saturated Fat (g) | Sodium (mg) | Cholesterol (mg)* |
| SOCKEYE (Red) | 180-190 | 23-24 | 9-9.5 | 1.5 | 50-55 | 60-70 |
| COHO (Silver) | 157-165 | 23-24 | 6-7 | 1-2 | 45-55 | 40-49 |
| PINK | 130-131 | 22 | 4 | .5-1 | 57-75 | 55-81 |
----------------------------------------------------------------------------------------------
Canned Salmon
Serving Size - 1/4 cup serving size (63 g approximately)
| | | | | | | |
| --- | --- | --- | --- | --- | --- | --- |
| | Calories | Protein (g) | Fat (g) | Saturated Fat (g) | Sodium (mg) | Cholesterol (mg)* |
| SOCKEYE (Red) | 90-110 | 13 | 4-7 | 1.2-1.5 | 228-270 | 27-40 |
| PINK | 86-90 | 12-13 | 4-5 | 1 | 270-346 | 35-40 |
*The National Cholesterol Education Program of the National Heart, Lung, and Blood Institute (NHLBI) recommends a diet that includes no more than 300 mg of cholesterol per day.
Data courtesy of the Alaska Seafood Marketing Institute