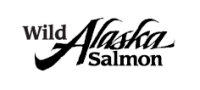 Wild Alaska Sockeye Salmon for sale online delivered directly to your home. The finest Wild Alaska Sockeye Salmon, fresh caught in Alaskan waters is the highest quality and best tasting Wild Sockeye Salmon around. Bold Salmon flavor with firm meat that's high in Omega-3s, perfect for dinner with special friends, or as a treat for yourself.

Sale Price: $65.49
You save: $2.21 (3%)


Features
DELICIOUS AND NUTRITIOUS - Find the fresh flavor you crave with Wild Planet Sockeye Salmon that is canned fresh to retain nutirtional potency and is always skinless and boneless.
SUSTAINABLE WILD ALASKAN SALMON - Our salmon is always sustainably sourced from the icy waters of Alaska, making it a healthy choice for your body and environment.
HEALTHY OMEGA 3 - Count on this sockeye salmon to provide you with 470mg of EPA and DHA Omega 3 per 2oz serving, supporting your whole-body health.
PALEO-FRIENDLY, NON-GMO VERIFIED - Since 2004, we have been selecting only the finest quality, 100% sustainably caught seafood for all of our packaged products. FAD-Free, OU Kosher Pareve, Gluten-free.
WILDLY GOOD - Wild Planet Foods is dedicated to maintaining the ocean's natural ecosystem while sharing delicious, healthy and sustainable wild seafood.
Description
Make a healthy choice for your body and the environment with Wild Planet Wild Sockeye Salmon. Full of fresh-caught flavor, our salmon is skinless and boneless and canned fresh, giving you delicious salmon flavor in every bite. We leave out extra fillers, liquids and oils, so you can be sure you're eating quality fish with 470 mg of EPA and DHA Omega 3 per 2oz serving. Each can is gluten free, non-GMO and OU Kosher Pareve, making it a healthy addition to your diet.  -No fillers and no need to drain the can! -Canned fresh upon catch and never frozen -100% sustainably caught in Alaskan waters -Excellent source of protein and Omega 3: 470mg EPA and DHA Omega 3 per 2oz serving -Paleo-friendly, keto-friendly -Gluten-free -Non-GMO verified -OU Kosher Pareve Wild Planet relies on sustainable fishing methods to harvest our wild Alaskan salmon. We work with local fishing families to preserve the natural, wild salmon populations and to preserve the waterways and habitats they thrive in.  Wild Planet Foods is dedicated to maintaining the ocean's natural ecosystem while sharing delicious, healthy and sustainable wild seafood.

Sale Price: $19.50
You save: $1.62 (8%)


Features
Wild Alaskan Fully Cooked 100% Natural Sockeye Smoked Salmon
Net Wt. 20 Oz. (1.25lb) 567g
70 Calories per serving. 410mg Omega-3 Per Serving.
Description
Trident Seafoods brand Smoked Sockeye Salmon is exclusively wild Alaskan Salmon that is sustainable, deep red in color, has a rich magnificent flavor and profides 410 mg of Omega-3 fatty acids per serving. All our smokehouse, we use the centuries-old curing and traditional smoking methods of the Great Pacific Northwest using only natural ingredients. Every Sockeye Salmon is skillfully fileted, cured with just the right amount of brine for flavor, and then slowly smoked with natural hardwood until the moment our smoke master deems the salmon ready. The fillets are immediately sealed in foil pouches to preserve the delicate flavor and freshness of the salmon. It's already cooked so it will flake and not slice. Just open and serve with the natural juice. Enjoy!

Sale Price: $10.93
You save: $9.96 (48%)


Sale Price: $22.00

Features
Traditional (skin and small, edible bones)
Certified Kosher (OU)
Product of Alaska, sustainably harvested
Description
Our signature Wild RedTM Canned Sockeye is the finest quality canned salmon available, because we select fish of superior culinary quality. The skin and small, soft bones in our delicious Traditional canned salmon are completely edible and significantly enhance flavor and nutrition. Our wild Sockeye salmon is specially selected, fully cooked and ready to eat. It's a delicious, healthy choice that's packed with flavor and omega-3 nutrition. Sockeye salmon nutrition In addition to ample protein, Alaskan Sockeye salmon offers abundant omega-3s, as well as unrivaled levels of vitamin D and astaxanthin (as-tuh-zan-thin), a carotenoid-class red-orange pigment with rare antioxidant power. On average, Sockeye salmon provides these amounts of nutrients per 3 oz serving (click the Nutrition tab on this page to see the omega-3 levels per official serving size for this product): Omega-3s - About 997mg of omega-3 EPA+DHA, or 2 to 4 times more than the minimum daily EPA+DHA intake recommended by most world health authorities (250-500mg)). Vitamin D3 - About 585 IU in the optimal D3 form, which is more than most other fish, and more than any fortified food, approaching the child-to-adult US RDA of 600 IU. Astaxanthin - About 3.39 mg. This red-orange pigment is a carotenoid-class nutrient with unique health benefits.
Nutritional Values for Alaskan King Salmon
Fresh / Frozen Sockeye Salmon
Serving size - 3 oz. (85 g) cooked, edible portion
| | | | | | | |
| --- | --- | --- | --- | --- | --- | --- |
| | Calories | Protein (g) | Fat (g) | Saturated Fat (g) | Sodium (mg) | Cholesterol (mg)* |
| SOCKEYE (Red) | 180-190 | 23-24 | 9-9.5 | 1.5 | 50-55 | 60-70 |
*The National Cholesterol Education Program of the National Heart, Lung, and Blood Institute (NHLBI) recommends a diet that includes no more than 300 mg of cholesterol per day.
Data courtesy of the Alaska Seafood Marketing Institute