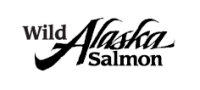 Wild Alaska Sockeye Salmon for sale online delivered directly to your home. The finest Wild Alaska Sockeye Salmon, fresh caught in Alaskan waters is the highest quality and best tasting Wild Sockeye Salmon around. Bold Salmon flavor with firm meat that's high in Omega-3s, perfect for dinner with special friends, or as a treat for yourself.
Sale Price: $67.70

Features
Skinless & Boneless
Sustainably caught
Skinless and boneless salmon is hand-filleted and cooked once in the can to retain the natural juices, rich in Omega 3 oils
Our Wild Sockeye Salmon and Wild Pink Salmon are caught in icy Alaskan waters by local fishing families
Seafood with flavor of the sea
Description
Wild Planet's wild and sustainably harvested Sockeye Salmon has a deliciously rich flavor and is loaded with Omega-3 oils. The boneless, skinless cuts of salmon are cooked and canned with sea salt to preserve the natural flavor without the addition of any liquid or oil. Perfect for salads, sandwiches, and other recipes, Sockeye Salmon is a delicious way to boost your Omega-3 intake in the off season, when the Salmon aren't running.Wild Planet adheres to the highest standards of sustainability possible, and each product in their line is carefully researched according to the reports generated by leading environmental organizations. Wild Planet Sockeye Salmon is certified OU Kosher Parve and MSC Certified.

Sale Price: $18.99
You save: $1.92 (9%)


Sale Price: $65.00

Features
Box of 12 7.5 oz cans, (total 90oz)
Pure and Superior Source of Omega 3's, vitamin D & protein
Sustainably harvested in Alaska's pristine waters
Kosher certified-a pure food of the USA
Shipping Included
Description
Processed hours after harvest in Bristol Bay, Alaska-the world's greatest run of sockeye salmon- Pure Alaska's Redhead sockeye (red) salmon may be fresher than fresh. Its uses are endless, and its nutrition unmatched. With low to no contaminants of any kind, canned Alaska salmon is the preferred protein source for people of all ages and stages of life. Wild Alaska salmon is harvested sustainably. Enjoying Redhead wild Alaska sockeye salmon is the practical, delicious and convenient way to get optimal amounts of wild salmon in one's diet regularly.
Sale Price: $22.75

Features
Traditional (skin and small, edible bones)
Certified Kosher (OU)
Product of Alaska, sustainably harvested
Description
Our signature Wild RedTM Canned Sockeye is the finest quality canned salmon available, because we select fish of superior culinary quality. The skin and small, soft bones in our delicious Traditional canned salmon are completely edible and significantly enhance flavor and nutrition. Our wild Sockeye salmon is specially selected, fully cooked and ready to eat. It's a delicious, healthy choice that's packed with flavor and omega-3 nutrition. Sockeye salmon nutrition In addition to ample protein, Alaskan Sockeye salmon offers abundant omega-3s, as well as unrivaled levels of vitamin D and astaxanthin (as-tuh-zan-thin), a carotenoid-class red-orange pigment with rare antioxidant power. On average, Sockeye salmon provides these amounts of nutrients per 3 oz serving (click the Nutrition tab on this page to see the omega-3 levels per official serving size for this product): Omega-3s - About 997mg of omega-3 EPA+DHA, or 2 to 4 times more than the minimum daily EPA+DHA intake recommended by most world health authorities (250-500mg)). Vitamin D3 - About 585 IU in the optimal D3 form, which is more than most other fish, and more than any fortified food, approaching the child-to-adult US RDA of 600 IU. Astaxanthin - About 3.39 mg. This red-orange pigment is a carotenoid-class nutrient with unique health benefits.
Nutritional Values for Alaskan King Salmon
Fresh / Frozen Sockeye Salmon
Serving size - 3 oz. (85 g) cooked, edible portion
| | | | | | | |
| --- | --- | --- | --- | --- | --- | --- |
| | Calories | Protein (g) | Fat (g) | Saturated Fat (g) | Sodium (mg) | Cholesterol (mg)* |
| SOCKEYE (Red) | 180-190 | 23-24 | 9-9.5 | 1.5 | 50-55 | 60-70 |
*The National Cholesterol Education Program of the National Heart, Lung, and Blood Institute (NHLBI) recommends a diet that includes no more than 300 mg of cholesterol per day.
Data courtesy of the Alaska Seafood Marketing Institute